Paris (October 25, 2022) – Leading Project and Portfolio Management (PPM) software provider Sciforma announces that Inovelec Group has purchased a subscription to a range of services offered under the Sciforma PPM platform. Specialized in R&D and electronic manufacturing services, Inovelec has posted especially strong growth over the last decade. As a result, they chose Sciforma to gain global visibility over resource allocation, planning control, and workload management.
"We're very pleased to welcome Inovelec to the Sciforma customer community," said Stéphane Louit, Head of Sales for Sciforma. "This is especially the case as digital transformation has created significant disruptions in the electronics manufacturing sector. As a centralized PPM tool, Sciforma supports project/product roadmap visibility. As a result, we can provide growing companies like Inovelec faster reporting and the means for higher quality decision making, improved financial management, and better resource planning."
"Inovelec has a history of strong and steady growth. That said, we want to ensure that we continue to increase revenues through increased productivity," said Cédric Palarino, Inovelec Project and Associate Director. "With 150 customers in multiple sectors and over 1000 suppliers, our lines can handle over fifteen million components a month. Inovelec develops and manufactures products for all activity sectors (Defense, Medical, Energy, Industry…). A key goal is to manage growth; at this stage that's beyond what can be done with Excel spreadsheets. In contrast, the Sciforma PPM program will enable us to manage our workloads, improve collaboration, track work in real time, better align project launches with team workloads, and to manage budgets in the face of shifting business landscapes."
Inovelec services range from electronic design and prototyping through the manufacturing, assembly, test and delivery of printed circuit boards (PCBs) and related products. The company will initially use the Sciforma PPM platform for:
Today's industrial sector faces unprecedented challenges, including the reconciliation of different methodologies in hardware and software development as well as dramatic accelerations in product lifecycles with increasingly strained resources. PPM solutions like Sciforma can provide enterprise-wide transformation support, empowering all the stakeholders in a company-wide and inclusive digitalization strategy.
Sciforma PPM customers span a wide range: from SMEs to divisions of some of the world's largest and most dynamic companies. To request a demo or further information, contact Sciforma.

About Sciforma PPM
Sciforma is a leading PPM software provider, delivering solutions to over a quarter million users worldwide since 1982. The company offers flexible and easy-to-use multi-platform project management and project portfolio management software solutions. Businesses with multiple projects from multiple clients (including internally) must prioritize efforts bringing top results to the company. Consequently, the configurable Sciforma PPM solution provides project managers and executives the ability to analyze investments, plan capacity, manage risks, and control expenses better. In 2021, Sciforma acquired One2Team, thereby reinforcing its PPM and Strategic Portfolio (SPM) management capabilities. For further information, visit www.sciforma.com. Follow us on LinkedIn and on Twitter @Sciforma.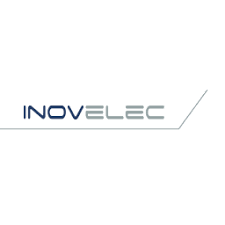 About Inovelec
Created in southwestern France in 2000, Inovelec offers a full range of R&D and electronic manufacturing services. The company has three manufacturing sites in France and one in Morocco, as well as design offices in Paris and Bordeaux. It has continually posted high and steady growth, even in the face of extreme worldwide competition. Services include electronic design and prototyping, surface-mounted device (SMD) lines, manufacturing, assembly, test and delivery. The customer base covers a range of sectors, including medical, energy, defense, industrial, consumer, lighting and automotive. Learn more at Inovelec-Group.com.
Inovelec Contact:
Cédric Palarino DG R&D and projet c.palarino@inovelec-groupe.co