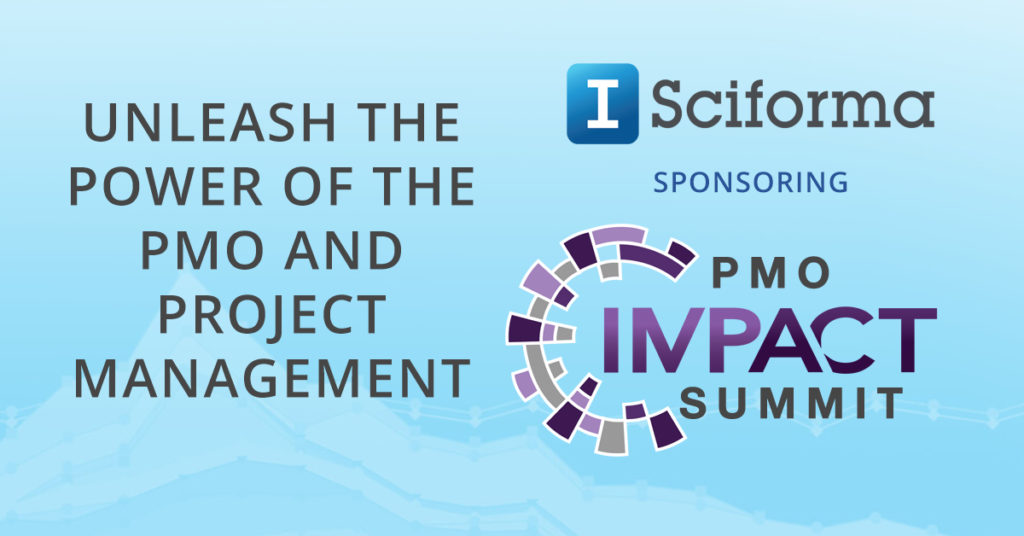 The PMO Impact Virtual Online Summit is back and Sciforma is proud to be sponsoring this highly curated event for PMOs this year!
Please join Sciforma Project and Portfolio Management Software and other IMPACTful PMOs from September 14 to 26 for the exciting thought leadership sessions, networking, and learning. Excited to learn more? Read on for our top questions answered.
What is the PMO Impact Summit?
The PMO Impact Summit is a FREE and online PMO and Project Management Conference event aimed at providing PMOs (Project Management Officers) around the world with resources and sessions that will help them unleash the power of their PMO and project management.
What can you discover at the PMO Impact Summit?
Tracks during the event will include the following:
PMO Startup,
Future of PMOs,
Managing in Chaos,
Agile,
Organizational Change Management,
Project Portfolio Management,
PMO Case Studies,
Women in PMO/PM,
Leadership,
Professional Skills,
Executive Perspective,
Strategy,
Tools and Technologies Showcase.
With over 50 sessions and more than 75 amazing topics, PMOs will find thought leadership content that will help them drive the IMPACT they need and become the business leaders within their companies.
How can you meet Sciforma at the PMO IMPACT Summit?
There are a few ways to meet us: