Sciforma released a major update in the 7.1 version of the Project Portfolio Management Tool regarding the Agile Support. Read the following interview with Fabien Herelle, VP Solutions, and discover these new features.
Fabien Herelle, VP Solutions at Sciforma, Project Portfolio Management Tool

Fabien led major implementation projects for Fortune 500 companies and created the Solutions team in charge of designing and developing the Sciforma Solution. He has been promoting a design thinking approach at Sciforma and created the Sciforma Expert Group.
Sciforma Release : New features for Agile Support
Valerie Zeller: Good morning, Fabien. Sciforma recently released a major redesign of its Agile support within Sciforma PPM. Could you share with us your Agile approach and why you have been developing such a redesign?
Fabien Herelle: Good morning, Valerie. We're very proud of the new Agile features released this summer, as they answer many customers' and PPM leaders' needs. With this new Agile user interface, we mostly want to acknowledge the hybrid situations a lot of project managers, PMOs and portfolio managers are facing.
Indeed, some organizations are transitioning from a Waterfall approach to a more iterative but not yet fully Agile structure. In other cases, they use a combination of Agile practices and Waterfall methodology in the same project. In the example below, in a software project, they use the Waterfall approach for planning, requirements definition, and initial design. And then they use the Agile approach for development and testing.
As a consequence, users of the PPM system whether they are project managers, product owners and team members have to juggle between different paradigms. With this Agile redesign, we are creating a smarter and proactive User experience where the users find data and features where they need it, when they need it.
So, what are the main features of this Agile redesign in Sciforma?
Fabien Herelle: This redesign released in 2 phases.
In phase 1, we delivered new workspaces for both the product owner and the team member. These workspaces are now totally integrated into the project scheduler giving full license for any project manager to use his methodology of choice or a mix of those.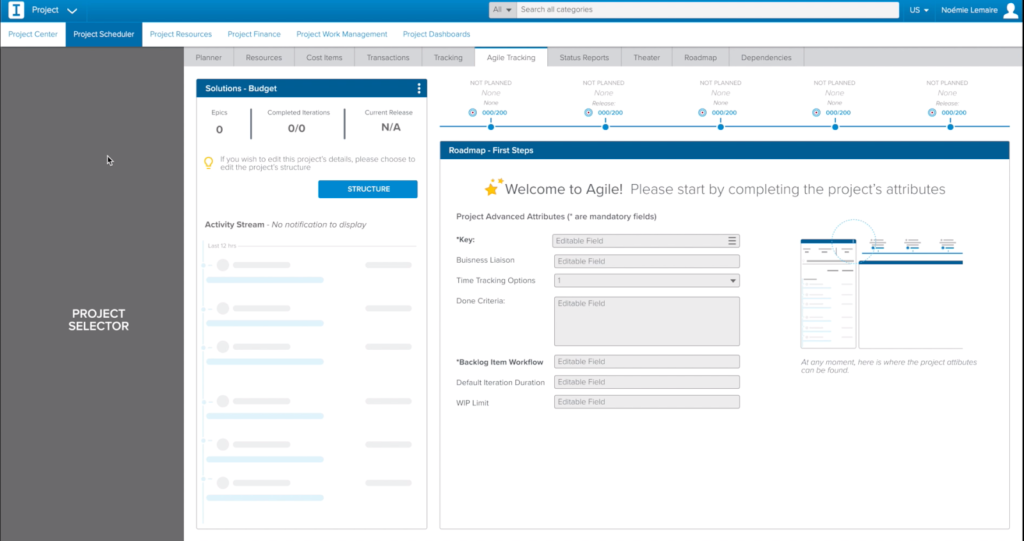 Please check this video explaining how to quickly and easily create and manage a new Agile project in Sciforma.
For the team member, a new home page gathers a review of the project main elements, the full backlog with activity stream, the timeline, and the ongoing iteration details.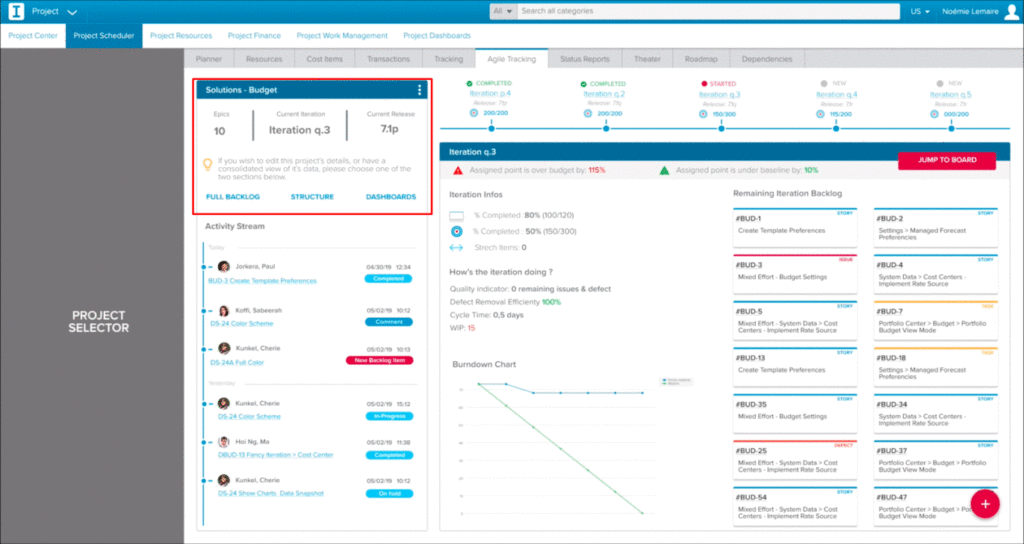 In phase 2, the new Agile synchronization feature gives Project managers the opportunity to import directly Agile data from Releases, Iterations, and Epics directly into the Gantt Chart.
Valerie Zeller: Thank you, Fabien. And thank you, Readers for your attention. This blog post was written to give you a glance of the new Agile support in Sciforma. Please don't hesitate to reach out to see a personalized demo.