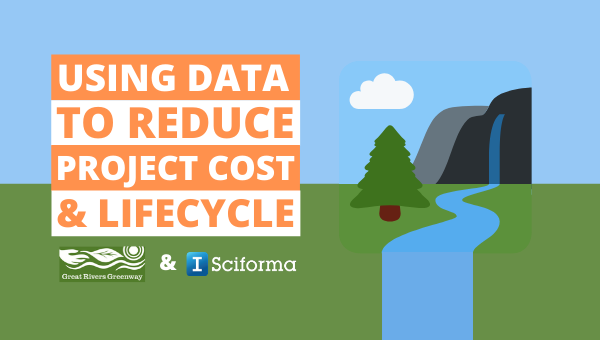 Do you need a better view of your project portfolio?
Are you unable to see all your project data in one place?
Do you have access to cost centers and budget data that's readily available?
Are you unable to provide rigorous and consolidated reports of your project execution?
Read the testimonial from Kevin Corwin, PMO Manager and PPM Consultant. He explains how Great Rivers Greenway (GRG) leverages Sciforma Project and Portfolio Management Software to significantly reduce project cycle times and to reduce project costs.
Great Rivers Greenway – from Project Management to Project Portfolio Management
Great Rivers Greenway is a public agency in the St. Louis, Missouri metropolitan area. They collaborate with diverse partners and communities in the simultaneous execution of construction projects for greenways, healthy habitats, and watersheds.
As with many organizations, GRG's first objectives were to deliver their projects on time and on budget, but also to get a better handle of their projects at the portfolio level. In order to reduce project lifecycle, the company had an immediate need to centralize data and standardize project processes using tools that went beyond Excel and Office capabilities.
Sciforma – PPM Data Insights Save Time and Reduce Cost
GRG desired readily available access to a portfolio-level view of projects on a single screen, with multiple cost centers, milestones and data points across all projects with easily customized dashboards. Additionally, they needed streamlined budgeting, forecasting and processing, all centralized on a PPM software.
Great Rivers Greenway chose Sciforma to successfully solve their project management challenges. "Budget processes that had taken weeks are now completed in a day. " says Kevin Corwin. "Chasing down information was replaced with customized functionality, delivering the insight and control GRG needed."
Find out more about Great Rivers Greenway's use of Sciforma by downloading their testimonial.