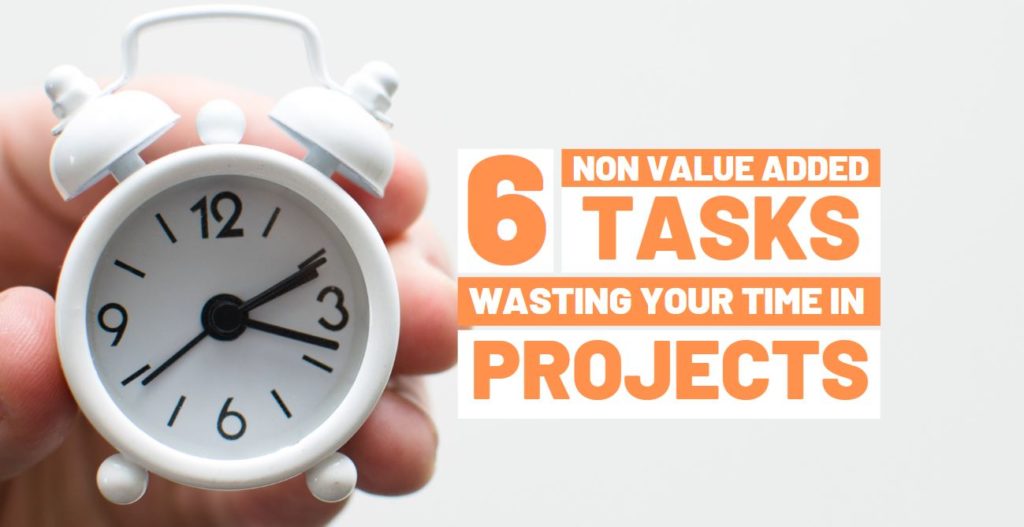 "Wasted time" in project management is the sum of low value-added tasks performed during the project life cycle. This waste is ubiquitous in most businesses. But what causes this waste? And above all, how do you improve the productivity of low value-added work?
Project Waste in Reporting
Probably one of the most important tasks, reporting can also become very time-consuming: manual collection of information, reconciliation and formatting of data for various reports and project steering committees. In addition, the accumulation of information from Excel files and local files leads to the multiplication of inaccurate, redundant, missing, unavailable, unknown or obsolete data and consequently a lack of reporting reliability.
Project team members report spending an average of one day per week preparing reports for steering committees or project follow-ups. It is essential to standardize reporting processes and adopt a tool to centralize information.
Wasted Time in Timesheets
Nobody likes to fill in timesheets, yet they are essential for monitoring projects. Users need to dedicate time to their timesheets, and PMs/RMs must administer them.
Time tracking is important to ensure that all project team members correctly report their time spent on project, out-of-scope tasks, vacation, etc. Timesheet automation saves you time, allowing teams to focus more on value-added activities.
Project Waste When

Searching for Project Documents

Project team members often report spending more than one day a week searching for important project-related documents. This includes models, key indicators and financial information. A recent study indicates that for 35% of companies, not having a "centralized document exchange system" is a fundamental business issue often resulting in the purchase of PM software. Establishing a centralized database simplifies and speeds up document searches.
Poor or Lack of Communication
In our digital age, it may be hard to believe that project managers waste time hunting and transmitting information. Overloaded mail boxes, constant phone calls, meetings. These means of communication all have the capacity to absorb the hours of your days like blotting paper. As for documents, communication must be centralized to be truly effective.
An Overwhelming Number of Tools
Today, you can choose between thousands of collaborative work tools to simplify your job. Funnily enough, this could cause you to lose time! Your resources fill in their timesheets and absences on your ERP. You assign tasks in a planning tool that does not take them into account. You share documents on the internal chat tool and validate decisions by email… And of course, none of these tools are integrated with each other.
Just as for documents search, centralization is key! It's important to opt for just one tool that integrates all the logistics of project management.
Manual Task Management
Of the companies we surveyed, 62% cited "time / project cost entry" as the main stimulus for purchasing of project management software. Automating simple and repetitive tasks can help. This includes:
managing timesheets

communicating task assignments

monitoring the implementation of project activities
The basic function of a project management software is to automate common low value-added tasks, such as time sheet administration, job assignment communication, execution tracking, and validation,. alerts and associated notifications.
Sciforma: The Ultimate Solution for Eliminating Project Waste
Low value-added tasks among project teams represent a much larger workload than high value-added tasks. It is therefore better to focus productivity efforts on low value-added work to improve overall project productivity.
A simple solution to solve all these problems is to adopt a portfolio and project management software like Sciforma. Our tool integrates all the features mentioned above, such as the centralization of information, documents, means of communication & automation of simple tasks.
Ready to take the next step? Download our ebook on eliminating waste and lost time in your projects.